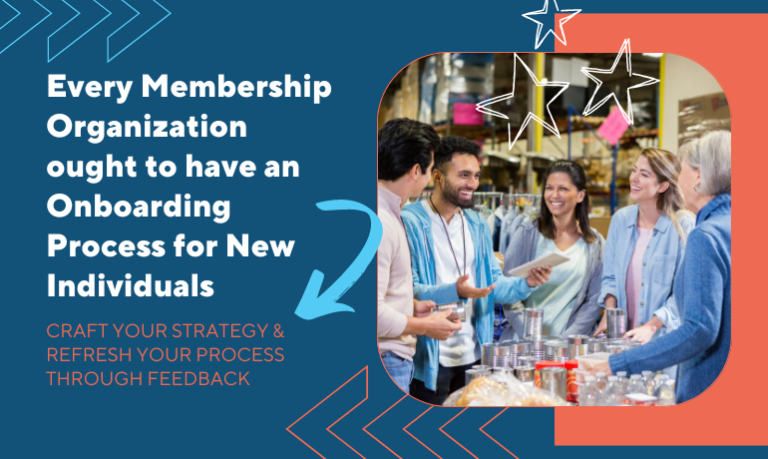 Onboarding New Members Effortlessly
Whether you're making an onboarding process from scratch or refreshing a current one, there are several tips that will assist you in properly welcoming new members to your association. Every membership organization ought to have an onboarding process for new individuals.
It's not enough to just simply list your member benefits on your site. Clear instructions for how, when, and where members can access any benefits available to them are invaluable. Individuals are happiest when their membership lives up to their assumptions. You can help make this happen by telling them what's in store – how frequently you'll send correspondence, what events are upcoming, and so on. Setting these expectations during the onboarding process will likewise get new members amped up for what's to come, so they'll be considerably more likely to take part.
A big reason why members join organizations is that it provides them with networking opportunities and allows them to connect with like-minded people. Be that as it may, making connections as a new member can be hard, especially for those who are joining virtually. To facilitate peer-to-peer support, include a brief networking component, invite members to do something as a team, or match new members with existing ones to foster a sense of community.
A welcome email series is a great way to start off on the right foot. New members will expect to receive the first email promptly after joining. After setting up your welcome message, you can use the follow-up writings to explain any onboarding materials or benefits in detail.
More importantly, keeping track of how new members are responding to your process can help you streamline it. With each cluster of new individuals, observe email open rates, their event participation, and their level of engagement in your online community. Your members and what they want from their membership will change and develop over time, so make certain to ask for feedback often. Doing so will permit you to refresh your onboarding processes to meet the ongoing needs of your newest members.
Background Checks for Volunteers sets the standard for providing high-quality background checks for volunteer organizations at the lowest prices. If you have any questions regarding our products or services, please contact us and we will get back to you as soon as possible.