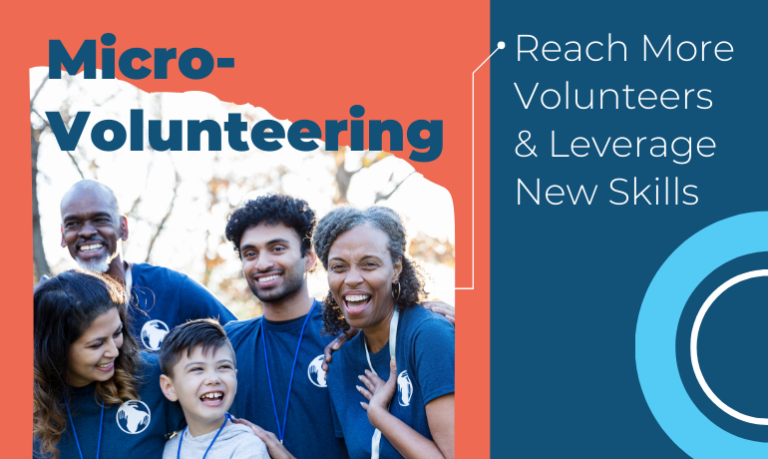 Micro-Volunteering: Reach more volunteers and leverage new skills
Probably the greatest challenge today is available time or lack thereof. Between work, family responsibilities, and different commitments time can be sparse. As a matter of fact, the typical individual has just over 4 hours of leisure time each week, according to a study by H&R Block. Things being what they are, how can a volunteer program enlist, connect, and oversee volunteer possibilities for prospects who have limited time.
With traditional volunteer programs spanning several hours, micro-volunteering provides time-crunched volunteer opportunities ranging from 15 minutes to an hour. A couple of instances of micro-volunteering are working on promotional material, arranging food or recyclables, accepting donations, managing an event, or designing a logo.
The key is focused on, short tasks that fit in with a worker's way of life, different commitments, and interests. Busy professionals want assignments that they can squeeze into the workday. Young families want opportunities that can be done with their children.
Flexibility in accommodating lifestyles and limitations will help develop relationships with the organization. Fortunately, there are a lot of people who have a desire to help their communities through service. By adapting programs to meet the needs of today's volunteers, organizations can continue to thrive.
Background Checks for Volunteers sets the standard for providing high-quality background checks for volunteer organizations at the lowest prices. If you have any questions regarding our products or services, please contact us and we will get back to you as soon as possible.