2020 Client Satisfaction Survey
Last month, on July 16, we launched our 2020 Client Satisfaction Survey for National Get to Know Your Customers Day!
We contacted all of your clients asking them to complete the survey to ensure that we are doing everything we can to make the background check process easy and efficient.
After several weeks of gathering information, we have compiled a complete summary of the responses. This information is not only important to us but can be beneficial for our clients.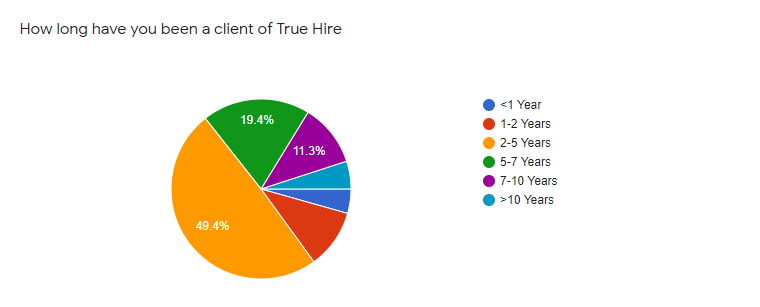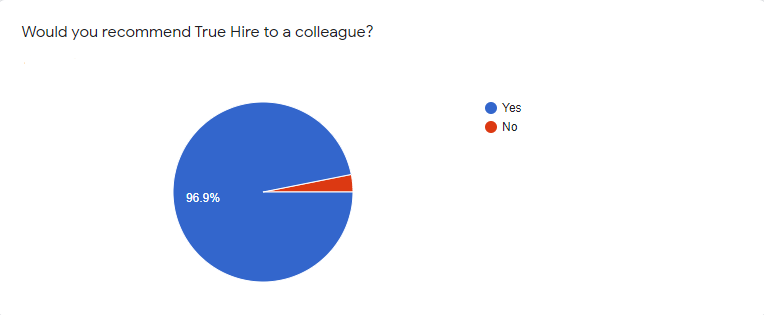 Another important aspect of the survey was regarding criminal history reporting. Several of our clients want to only see records for the past 7 years, and some want to see all records for each individual. That being said, the following data can be used as a tool for our clients to evaluate their specifications.
Dismissed Cases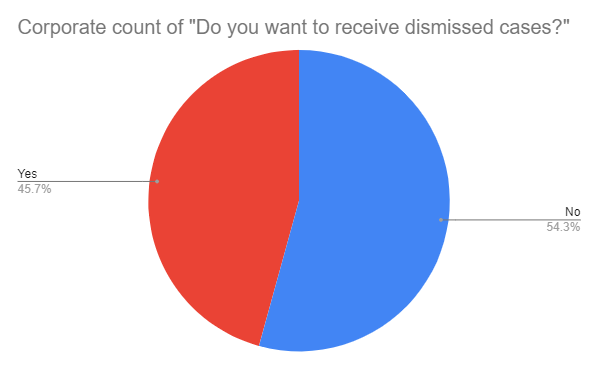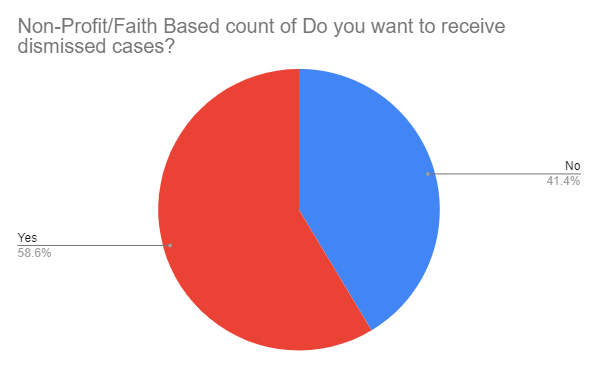 Years Back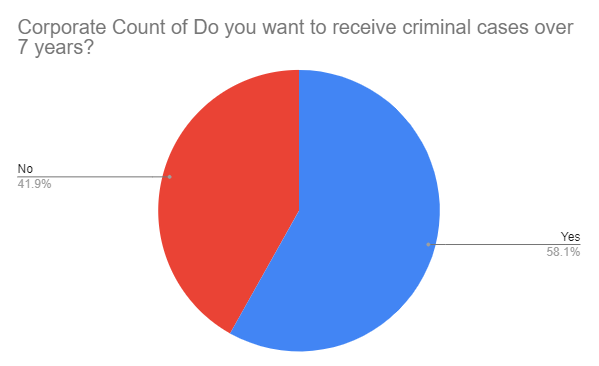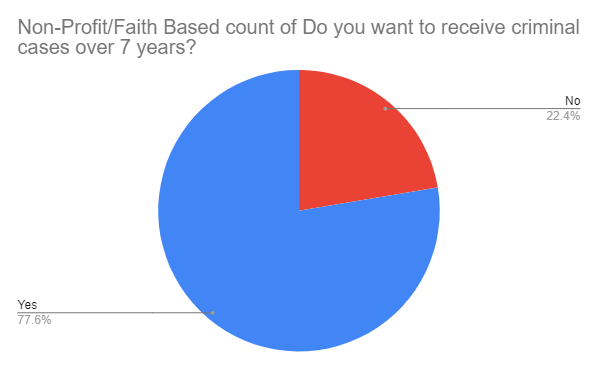 Testimonials
It is a great pleasure and confidence I recommend the Services of True Hire. I greatly value the services we receive from True Hire and will continue to recommend their services to professional colleagues.

-TRUE HIRE CUSTOMER
True Hire's customer service has always been top-notch. They are always friendly and answer our questions immediately.

-TRUE HIRE CUSTOMER
Customer Service has always been fantastic. Everyone at True-Hire has been friendly and gone above and beyond to ensure we are satisfied. I would recommend True-Hire to anyone seeking an agency for their background needs.

-TRUE HIRE CUSTOMER